We are writing this Bitcoin Banking review on the website currently found on bitcoin-banking.me due to a complaint one of our partners has recently received.
According to complaint from October 11, 2022, the victim was a French man who had two accounts on the site with a total value of 0.002 BTC (as of today worth more almost $21K). For some reason he lost the entire account value. I explains "I wanted to upgrade my two accounts but they aren't upgraded."
Since this website is quite popular, especially in the US, we decided to look into it and make sure it's not scamming people.
Bitcoin Banking is "a quick & easy platform to invest your Bitcoin and make good profits!"
---
Want to be kept updated regarding scams?
---
They offer a 10% weekly interest on any deposited Bitcoin, which "can be withdrawn at anytime."
Among their features are:
Cryptocurrency Trading – which they claim to be "the safest trade that can earn you great profits." To help their clients they provide Bitcoin calculators and forecast algorithems they claim to be "second to none."
Automatic and fast payment processing, allowing clients to make instant withdrawals
The platform accepts Bitcoin investors from anywhere in the world
Security – Servers are "fully protected against cyber attacks, ensuring maximum uptime for our platform." Moreover, the website has an SSL certificate
Customer support
More than 57,000 Bitcoin have allegedly been invested with Bitcoin Banking by more than 86,000 people, who have withdrawan more than 60,000 Bitcoin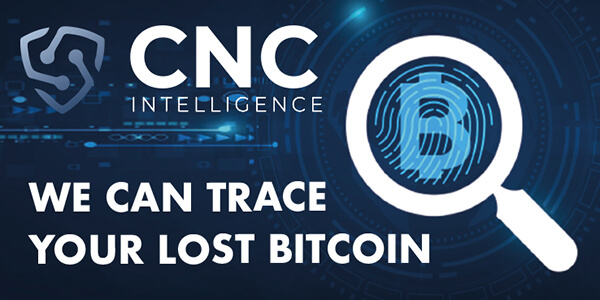 They also have a Frequently Asked Questions page.
On it they explain what Bitcoin Banking is.
They say it's an investment platform that allows clients to invest Bitcoin and earn profits.
They employ technical experts who develop "effective algorithms of predicting Bitcoin prices for up to 3 hours ahead of time."
Therefore, it seems to be a sort of a Bitcoin day trading or short-term trading platform which automates trades.
The claim that the accuracy of their technology is very high (above 95%) and that they always need more investors to join their platform.
How it works?
---
Want to be kept updated regarding scams?
---
The BitcoinBanking "automated system gathers information from the blockchain transfers and cryptocurrency exchanges to study and predict the bitcoin price few hours ahead."

Their servers "open and close thousands of transactions per minute, analyzing the price difference and transaction fees, and use that information to generate profit."
When you invest your Bitcoin with Bitcoin Banking, your funds are added to a pool on their trading system and your profit after 7 days is guaranteed.
Next comes their guarantee: "When you invest your Bitcoin in our platform, you'll earn 10% profit every week."
They offer a Profit Calculator. We tried it by entering 2 Bitcoin as our deposit amount (currently, $41,503.20).
Our profit after one week: $4,150.32.
This means that we can make around $17K per month or more than $200,000 per year by investing just 2 Bitcoin!
Pretty tempting, right?
Finish reading this review before sending the resignation letter to your boss!
In another place they write: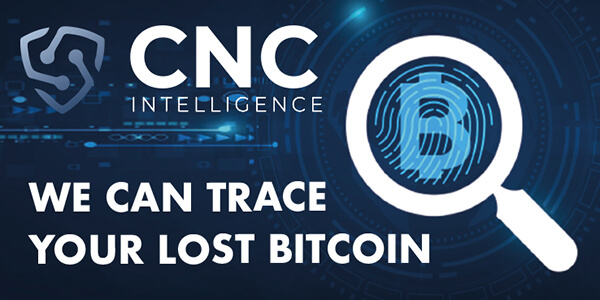 Your investment will earn a steady 10% profit on a weekly basis, and it can continue like that for up to 1 year.
After one year, the client can start a new investment.
This is a big red flag and an exceptionally high yield that is too good to be true.
For people who do not currently have Bitcoin but want to invest using a credit card or PayPal, they advise to create a Bitcoin wallet using services like Paxful and Coinbase and to buy and sell Bitcoin on exchange, such as Okex, Paxful, and Huobi.
---
Want to be kept updated regarding scams?
---
You cannot have more than one investment or more than one account at a time. They clearly say that "multiple accounts will be suspended." So perhaps the complaint we opened this BitcoinBanking review with is not valid.
To make a withdrawal from Bitcoin Banking (to the Bitcoin wallet address the client provided during registration), they will be asked to verify the 8-digit withdrawal pin provided to the customer in the welcome email. The withdrawal will then be processed immediately.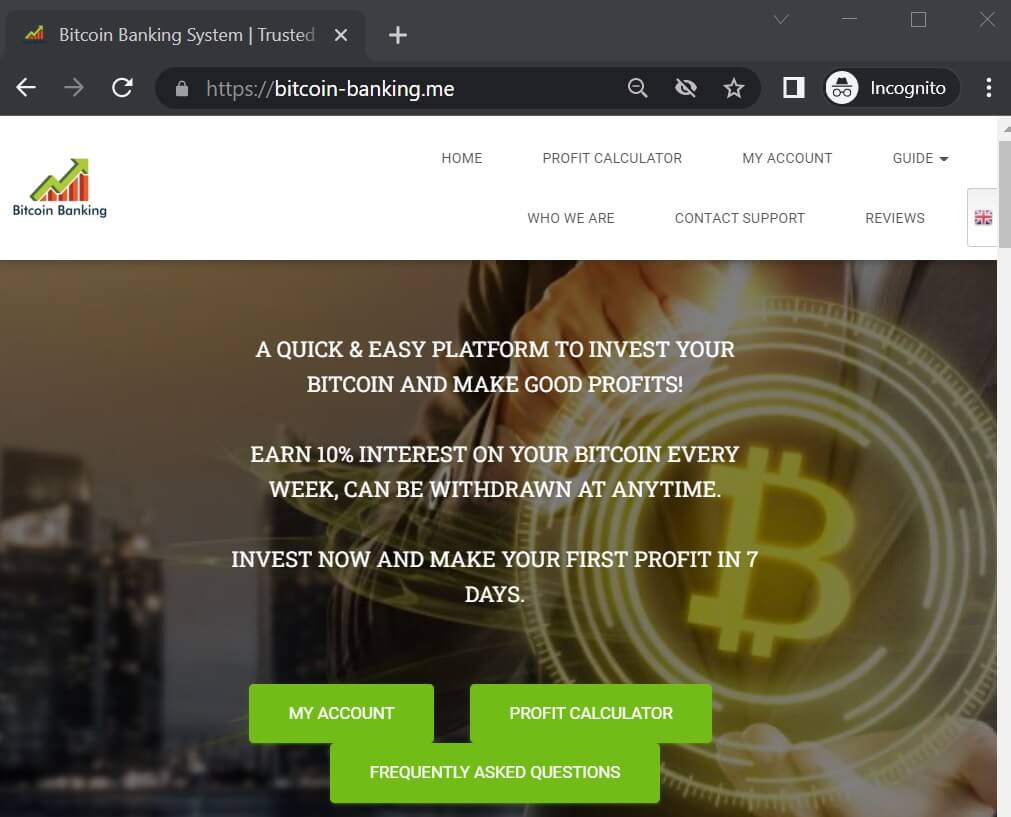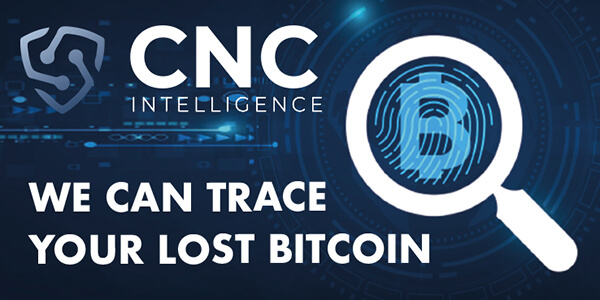 Who is Behind This Website?
No company name is divulged.
The company allegegly "offers trust assets management of the highest quality on the basis of foreign exchange and profitable trade through Bitcoin exchanges."

Except for Bitcoin Banking, they claim, there "is no other worldwide financial market that can guarantee the daily ability to generate constant profit with the large price swings of Bitcoin."
They are special, they claim, since they have "all the algorithms of Bitcoin price fluctuations and we put it to effective use."
So who is this special company that possess all the algorithms required to make certain profit from Bitcoin fluctuations?
Who is behind Bitcoin Banking?
On their Who We Are page we do not find much helpful information.
They write that
Bitcoin Banking is a profitable and Trusted investment program, established by a strong team of highly skilled traders and investment consultants in the offline and online investment market.
However, they also write that their platform is "an automated Bitcoin investment service operating with no human intervention, aside from regular server maintenance."
We have been around since 2018, our Bitcoin automated system was designed to forecast Bitcoin prices few hours ahead, trades are opened when the price is about to go up and closed immediately when the price is reaching the forecasted peaks.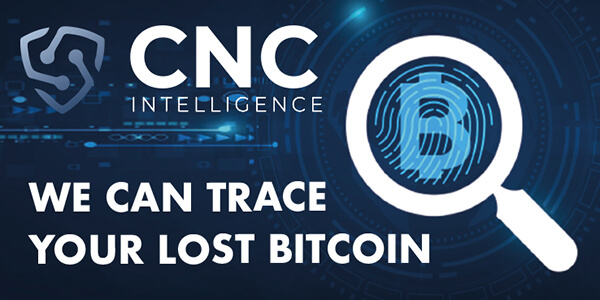 They post a certificate of incorporation but it is blurred and illegible, as you can see:
---
Want to be kept updated regarding scams?
---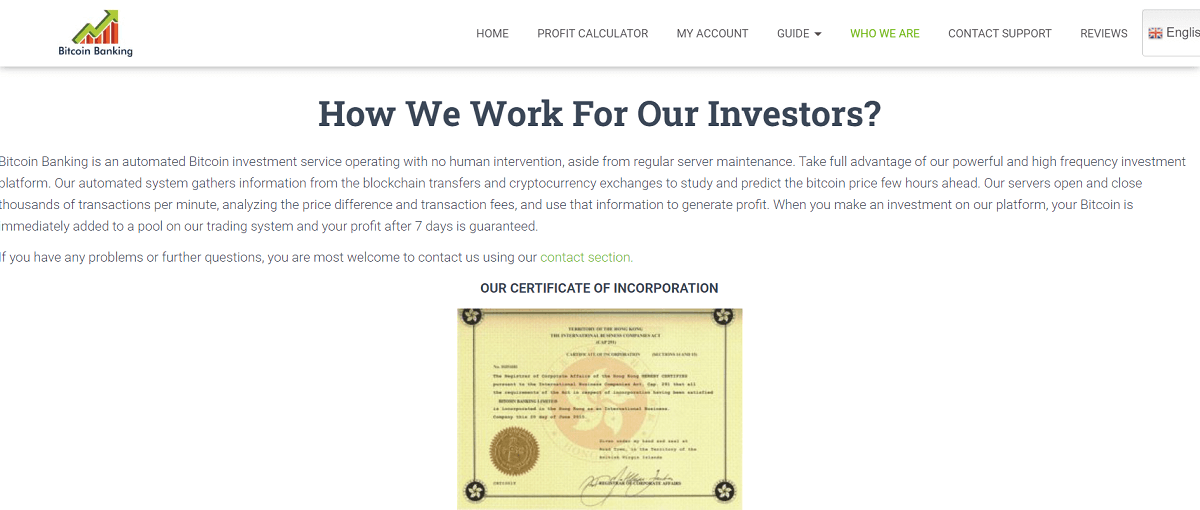 Contact Information
Our Support Department is always at your disposal.
How can support be reached?
According to their Contact Support page, their company name is Bitcoin Banking LLC.
Their address is: 244 Madison Avenue, New York City, 10016-2817, United States.
However, their company is not listed on Google Maps at this address.
They also have a Contact Form and you can call them Monday through Friday from 9am to 5pm. (Strangely, they write the closing hour as 17:00, not 5pm, which is not customary in the United States.)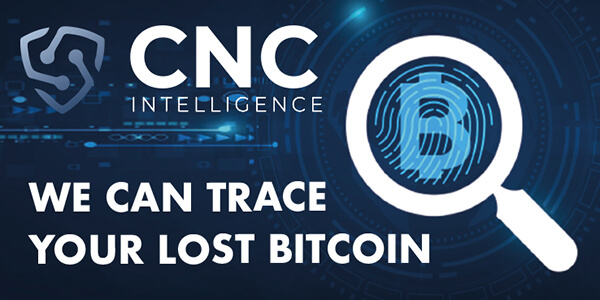 Their phone number is: +1 (845) 940-7327.
No names of people working in the company are provided, nor any LinkedIn profiles or other social media accounts.
Bitcoin-Banking.me Review
The domain Bitcoin-Banking.me was registered on April 13, 2022 via the NameSilo, LLC registrar. The identity of the owners of the domain is hidden using a privacy service.

According to SimilarWeb.com, the domain is ranked #1,196,036 globally as of September 2022, and 619,256 in the United States.
The domain is just over 6 months old at the time of writing it, unlike claims on the website that they have been active since 2018. Perhaps they had other domains, which we shall look into later.
Around 24,200 people visited the site in September. Other countries were this domain is popular include Palestine, India, Netherlands, and Australia.
Their rank is not very high, but they are still getting some significant traffic and are relatively popular, which is alarming in case they are a scam.
Their authority score, according to Semrush, is 38, which is not low and not high. However, no legitimate or trustworthy websites are linking to them.
---
Want to be kept updated regarding scams?
---
Bitcoin Banking Scam Review
Time to look at what others have written about Bitcoin Banking and if anyone has complained that this is a scam company.
According to scam-detector.com, Bitcoin-Banking.me has a 0.7% trust index due to poor design and a lack of metadata elements. They tag it as high-risk, phishing, and "beware."
We could not find any user reviews, however we did find some scam reviews about a different, now defunct, domain name: Bitcoin-Banking.site.
Could Bitcoin-Banking.site be the previous version of Bitcoin-Banking.me? We think so.
First, both sites display the same address. The address on Bitcoin-Banking.site was: 244 Madison Avenue, New York City, NY, USA.
Moreover, Bitcoin-Banking.site also used a very similar Profit Calculator like Bitcoin-Banking.me.
We found many Bitcoin-Banking.site scam complaints.
For example, on September 26, 2019 someone posts on TrustPilot: "they are just scammers,they just keep asking for more money with excuses and nothing else, stay away or will loose the money."
There's also a BitcoinTalk.org thread about Bitcoin-Banking.site.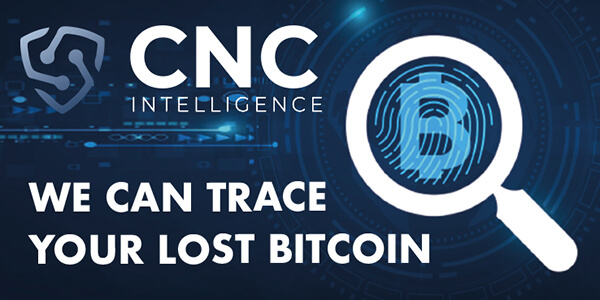 According to another review from August 14, 2019,
Hello. I invested in bitcoinbanking.site platform 0.0053 btc and after I contacted support why I havent received my profit yet, support sent me a message saying, because I am a new user I have to deposit 0.0029 btc for activation fee, and that after I do that ,I will receive my profit plus that fee that I paid for activation fee. So can someone tell me their experience with this platform? Is it worth of investing?I was reading reviews on here, and I can see someone had same issue as I do. So can someone tell me if this site has changed in any way or still its a scam NOT WORTH OF INVESTING? Thanks
So apparently, these scammers try to extract more money from their victims and when clients ask for withdrawal, they make them pay an advance fee to squeeze extra funds from them.
You should never pay an advance fee because the company can always deduct any fees from the money they owe you.
Soneone else reports:

i deposit more then 0.033 btc ,25 days ago, but the admin of this site demand me more money and never give me refund me my deposit.
The company sent him the following email:
---
Want to be kept updated regarding scams?
---
Sir please your investment keeps not showing up on your dashboard i think is because of the ip of your country , please follow this instruction , please depoist 0.0077 BTC right away, a box will open up for you , please type in this code inside BB563783 , to help clarify your payment in your dashboard and click withdraw and withdraw all btc together with your profit and the 0.012 btc you just deposited, put in your bitcoin address and your bitcoin will be deposited to your wallet , please do not waste time in doing this. Thank you.
Notice the broken English and their cunningness in how they try to get victims keep paying them more and more.
Is Bitcoin-Banking.me Scam?
One of the most significant red flags indicating Bitcoin Banking is a scam is the use of fake user reviews.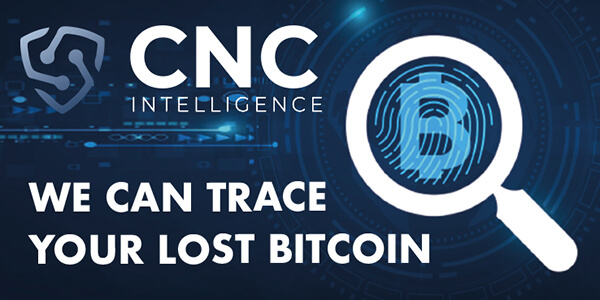 They post positive text reviews on a Reviews page, and on their homepage they include User Testimonials along with pictures taken from other sites.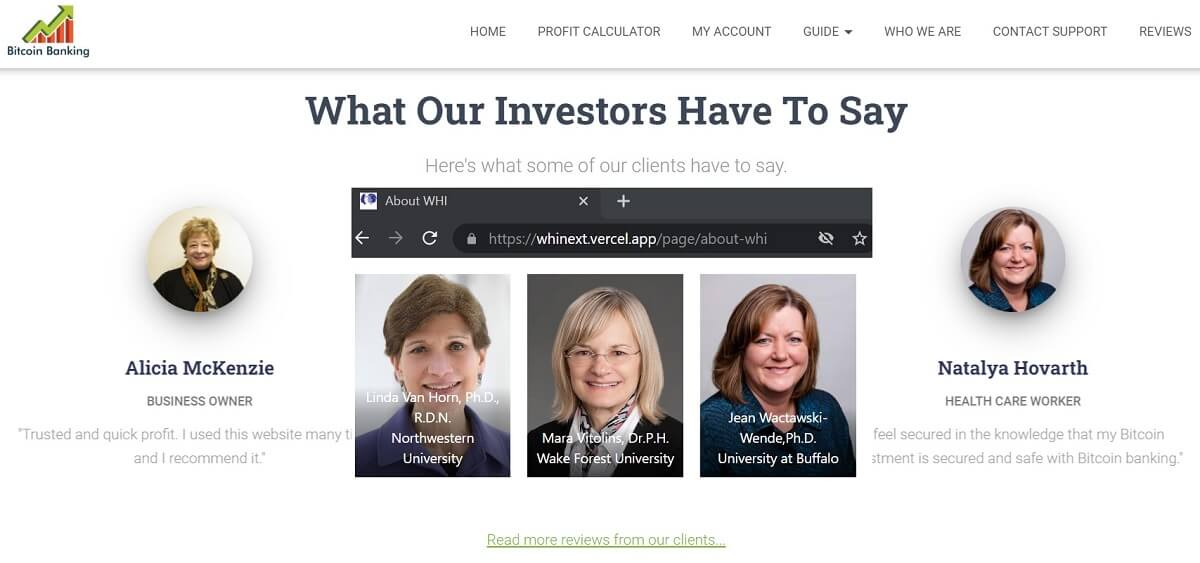 Bitcoin Banking Review Conclusion
Even if we ignore the complaint we opened this review with due to the complainer having two accounts against the terms of service, our conclusion is that Bitcoin-Banking.me is a SCAM!
Not only does it promise something that seems too good to be true, a 10% ROI per week on Bitcoin investment, but also it employs a fake address and testimonials.
Also, the website had different versions. The previous ones have been terminated due to having been exposed as scams.
Other than Bitcoin-Banking.site, we also found:
LegendaryBitcoinBanking.websites.co.in – registered on May 7, 2015 and uses the same company name and address as Bitcoin-Banking.me
BitcoinBanking.site – registered on July 18, 2017 and uses the same logo as Bitcoin-Banking.me
Bitcoin-Banking.com (defunct) – registered on June 18, 2018
Bitcoin-Banking.net (defunct) – a Bitcoin-Banking.me clone registered on January 3, 2022
BitcoinBankingApp.com – registered on July 31, 2022 and uses the same logo as Bitcoin-Banking.me
bitbnk.org – another Bitcoin-Banking.me clone registered on October 4, 2022
Bitbnk.org Reviews
Bitbnk deserves a review of its own since it's the newest domain registered by these scammers, which indicates that they may be putting most of their efforts in promoting it.
2 days after we posted this review, we already received a comment regarding the bitbnk scam (see below).
Searching Google for Bitbnk Reviews & Bitbnk.org Scam we are not able to find any information or reports, however we are pretty sure that in the future, there will be more information about them. It's just that it's a very new site. Since it is a Bitcoin-Banking.me clone, there's no doubt in our mind that they are a scam and hopefully people will report them before sending them any significant amounts of money.
Both bitbnk.org and Bitcoin-Banking.me are poorly designed and lack important information, such as regulatory information, the names of the people associated with the company, their LinkedIn address, other social media accounts, etc.
The address they provide seem to be fake, at least according to the Google Maps business listing.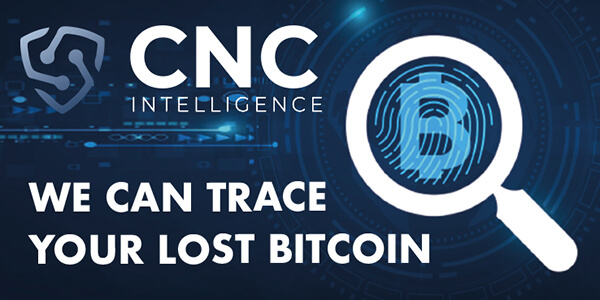 Much of the text provided on the website is taken from other possible scam websites, such as bitfinexinvest.ltd and bitcellence.com.
Also, they claim that their service is a trading bot that runs on autopilot, but in other places they say they employ a team of expert traders. There is no such thing as a crypto robots that can guarantee consistent earnings.
---
Want to be kept updated regarding scams?
---
With fake user reviews, fake certificate of incorporaton, and fake contact information, there's little doubt in our mind that BitcoinBanking is a scam in all of its versions and domains.
And it is not unlikely that they will continue opening additional copycat sites using new TLDs (Top Level Domains) and variations on their site name.
All of these sites are scams and should not invest any money with them that you cannot afford to lose. If you just want to play around with this site and don't mind losing your investment, then go ahead and invest a small amount and see if they let you withdraw.
If you have lost a significant amount of money to the Bitcoin Banking scam, then check out our recommended recovery companies.
Please share your experience with this website as well the bitbnk.org scam by commenting below this Bitcoin Banking review.